Ryan Hodge
I am a freelance illustrator and artist based in East London. My studio space is with the Bow Arts Trust and is situated a former nunnery. It is my little sanctuary that I am slowly turning into a mini jungle of house plants.
I studied Illustration at UWE, Bristol, where I graduated in 2009 with a First Class HONS degree. Here I was encouraged to experiment with a range of techniques, giving me an excellent foundation for my freelance career.
I love working closely with a both of private and commercial clients creating custom artwork both in the UK and internationally.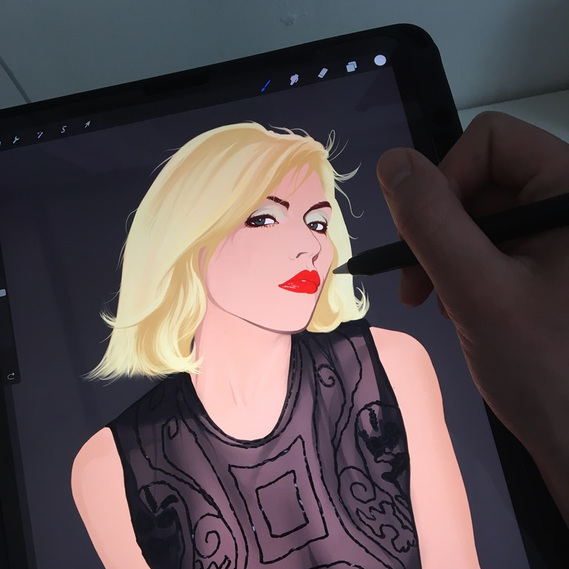 About My Work
My private practice has allowed me to explore many of my personal obsessions including Divas & icons of popular culture, queer identity & animals.
I am influenced by both traditional painting techniques & Pop Art screen printing. Most of my recent work has been created on the iPad which marries the two aspects nicely. It gives me great flexibility with colour and doesn't compromise my drawing and mark making expression.
I have always had a particular focus on portraiture and the figure.
Pico is my Yorkshire terrier and is excellent company. He has even inspired a separate branch of my illustration business, worthy of its own website, crammed full of dog puns.
It has allowed me to fully indulge my passion for pets by setting up regular dog exhibitions and events
Check it out for all pet related enquiries!